As a member of JKRcomix, you'll have access to our wide collection of exclusive online comics. Here are just a few samples of some of the comics you'll find in our site...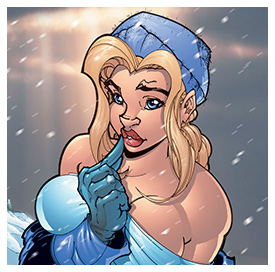 MOUNT HARASS - College Football Star Buck takes his three girlfriends on a romantic weekend getaway to Mount Harass. Determined to have his first foursome with the girls, Buck must overcome all the intense drama, jealousy, and outrageous hijinks that is thrown at him.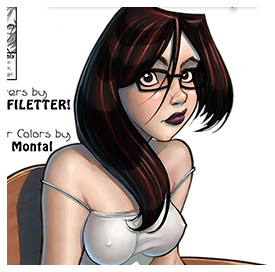 GIVE ME AN A - A series of short comics about hot young students willing to do anything to get the grade.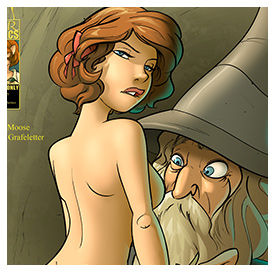 THE HABBIT - A young habbit gets in over her head on a most unexpected adventure! Join her as she discovers there are more pleasures in the world than third breakfast and smoking old tulby!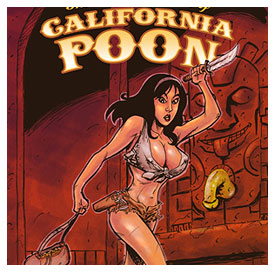 CALIFORNIA POON - It's 1935 and buxom beauty California Poon has been sent into the deep jungles of Brazil in search of the Rod of Hasapotochili. She comes upon the temple and the Golden Cock of Hasapotochili, but will her two horny native guides come in the way of her unlocking its great hidden treasures?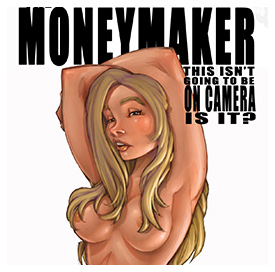 THE MONEYMAKER - What Would You Do For Five Thousand Dollars? A series of short comics that explores what lengths some women would go to if offered a big wad of cash.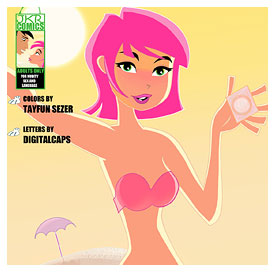 Irene Insurance - Irene Insurance and her handsome beau are on vacation at an exotic tropical beach. It's nice to take a break from saving the world from overpriced auto insurance, but it's even nicer to enjoy a hot fuck on the beach.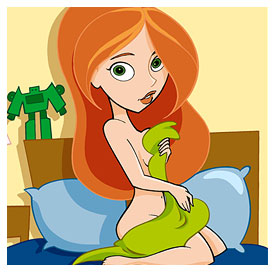 BLIND DATE - An unlikely pair, super hot Tracy meets ordinary schlub David for a blind date set up by a mutual friend. Things quickly escalate after dinner though as this schlub proves he's got what it takes to satisfy a woman of this caliber.